A Trusted North York Dentist Serving The Community Since 1988!
Dentistry on WIlson has been serving North York and specifically Downsview families for over 30 years. Dr. David Michaels has transformed this office into a place that is inviting, caring, modern; has the latest dental technologies and, above all, offers all dental services under one roof. Our commitment to continuing education, latest advances and modern treatment options, enables us to provide you with an all-encompassing and positive dental experience.
Your first dental visit to your North York Dentist
At Dentistry on Wilson we make sure to provide you with an efficient, friendly and soothing dental experience. The first step towards a good dental experience is making you feel comfortable and cared for by our professional North York dentist and our entire dental team. We take pride in delivering excellent patient and dental care, by being there for you all through your dental treatment process. We value our patients and we're highly committed to their satisfaction. Our goal is to always meet and exceed your expectations.  Your first dental visit will include the following:
A full dental check-up
A thorough and professional dental cleaning
Digital Dental X-Rays
Use the following button to book your first visit at Dentistry on Wilson!
Book An Appointment
To save you time and effort prior to your first dental visit, please fill out and submit the following form online!
New Patient Registration
At your North York dentist, we make your dental experience as comfortable, simple and convenient as possible, starting with booking your dental appointment!
Our Toronto Dentist is a proud member of the following associations: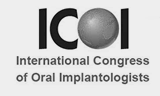 OFFICE HOURS:
Mon: 10:00am - 7:00pm
Tues: 9:00am - 7:00pm
Wed: 10:00am - 6:00pm
Thu: 10:00am - 6:00pm
Fri: 8:00am - 5:00pm
Sat: 9:00am - 4:00pm