With your Downsview Dentist's help, you can enjoy a drastic transformation to your smile!
At Dentistry on Wilson, we believe that everyone deserves a beautiful smile; a smile that they feel confident behind and are not afraid to show. With modern-day technology in dentistry, it is now easier than ever to get the smile of your dreams. Dental procedures such as porcelain veneers can turn your smile into a beautiful, bright and perfectly aligned set of teeth. Our dental professionals at your Downsview dentist will examine your natural teeth and go through a planning phase for your new smile, where the shape, size, length, and colour of your teeth, as well as your facial appearance and gum tissue are taken into consideration. Teeth defects, such as chips, cracks, discolouration, crookedness and even gaps between the teeth can all be fixed in your makeover.
The preferred procedure option for smile makeovers is porcelain veneers. Veneers are a great way to restore the aesthetics of your smile. Read more about Porcelain Veneers here.
At your North York dentist, we make your dental experience as comfortable, simple and convenient as possible, starting with booking your dental appointment!
Our Toronto Dentist is a proud member of the following associations: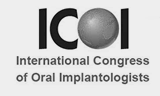 OFFICE HOURS:
Mon: 10:00am - 7:00pm
Tues: 9:00am - 7:00pm
Wed: 10:00am - 6:00pm
Thu: 10:00am - 6:00pm
Fri: 8:00am - 5:00pm
Sat: 9:00am - 4:00pm